Misconducts and Punishment – Law & Practice
June 24, 2022 @ 9:00 am

-

4:00 pm

INR2,990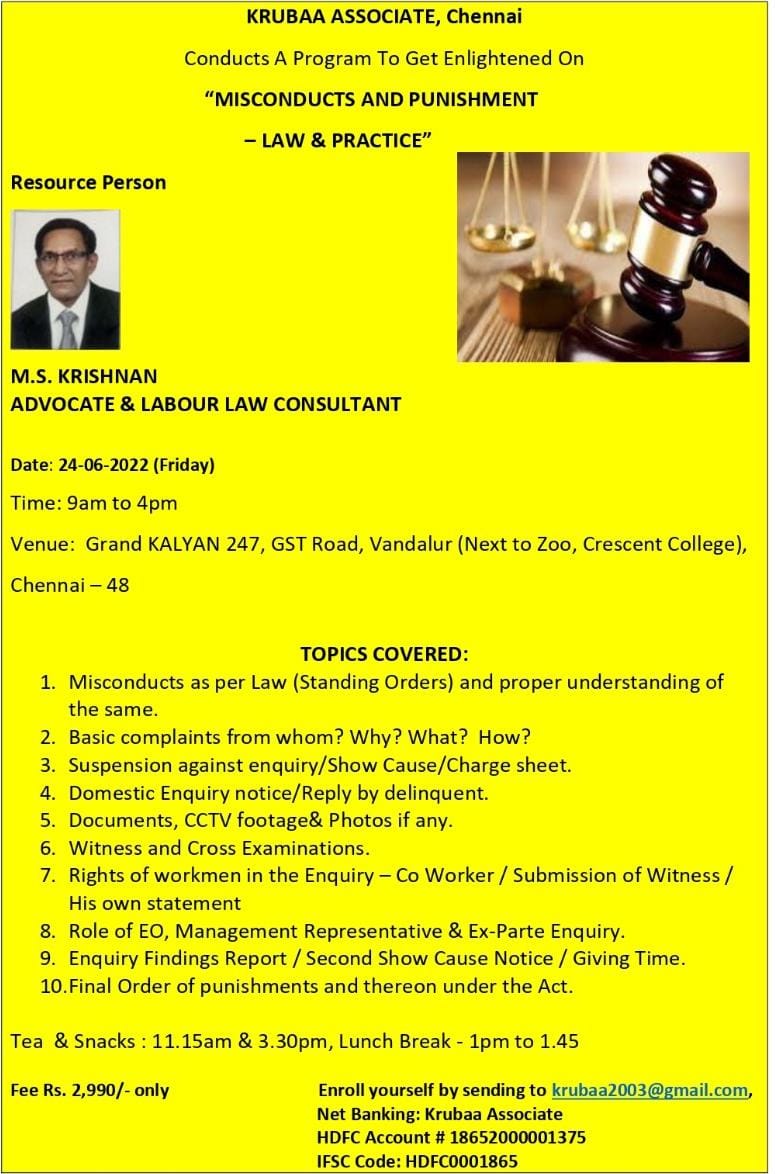 Topics Covered:
Misconducts as per Law (Standing Orders) and proper understanding of the same.
Basic complaints from whom? Why? What? How?
Suspension against enquiry/Show Cause/Charge sheet.
Domestic Enquiry notice /Reply by delinquent.
Documents, CCTC footage & Photos if any.
Witness and Cross Examinations.
Rights of workmen in the Enquiry – Co Worker / Submission of Witness / His own Statement.
Role of EO, Management Representative & Ex-Parte Enquiry.
Enquiry Findings Report / Second Show Case Notice / Giving Time.
Final Order of punishments and thereon under the Act.